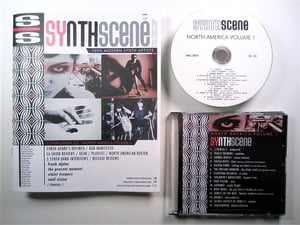 $

11.00 - On Sale
Synth Scene is now a quarterly printed, collectable, limited edition of 400, hand numbered, and self published magazine about contemporary synth bands. #1 is the 'North American Synth Bands' issue.
"North America Volume 1" is the 15 song Compilation CD of the synth bands written about in Issue#1.
packaged together at a combo discount.